About
A stone's throw from the Danube, a stone's throw from the centre....
Over 125 years ago the Berlin family bought The Café Hungária from Mr Orbane and renamed it Café Berlin. It was situated amongst rambling cafes, where local doctors, officers, and the cream of Viennese society would come and meet after disembarking the tram at the last stop from Vienna. Over the years the space has been used for various other purposes, but we wanted to take it back to its original form. Hints of the past can still be found inside the building along with the same passion for good coffee and quality food.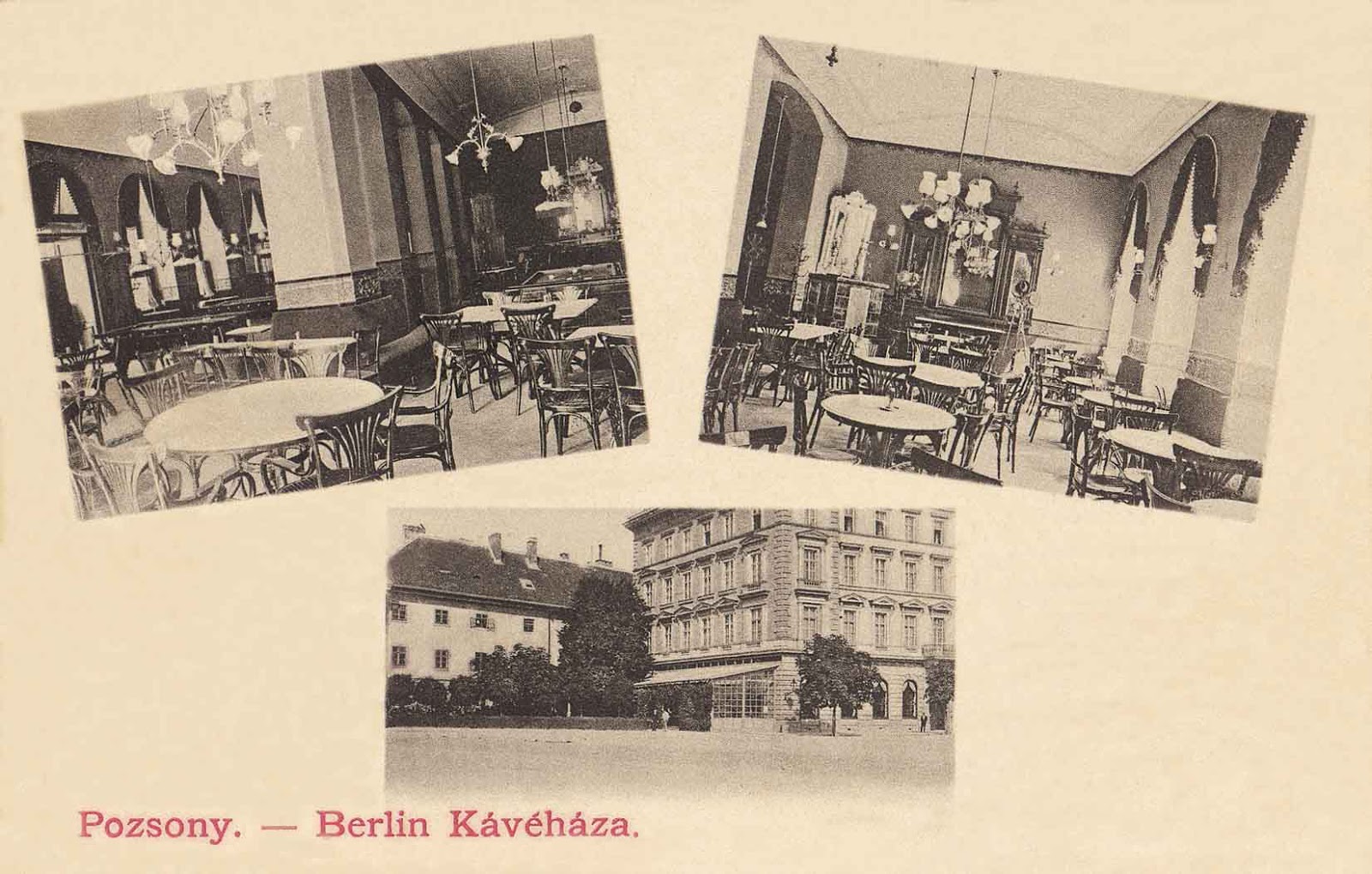 Cafe Berlin on old postcard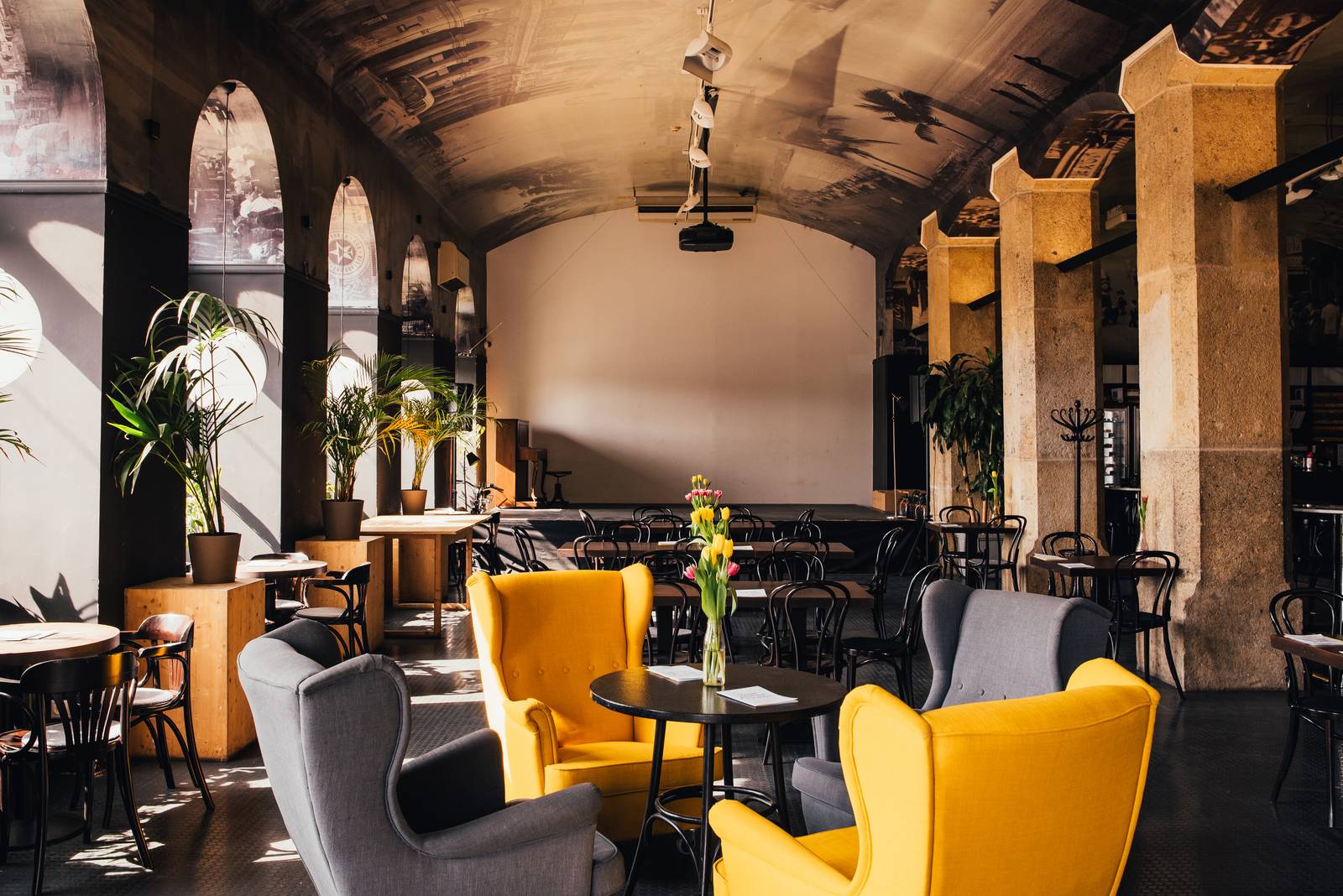 Cafe Berlinka now.
Berlinka is so much more today. It is not only a traditional old fashioned cafe with high ceilings and thonet chairs, but also a bistro with a peaceful and friendly atmosphere offering a modern "feeling" of gastronomy. Not only is it the café of the Slovak National Gallery, but it is also a social space for various types of events, such as book launches, workshops, discussions, lectures, film screenings, concerts, and parties.